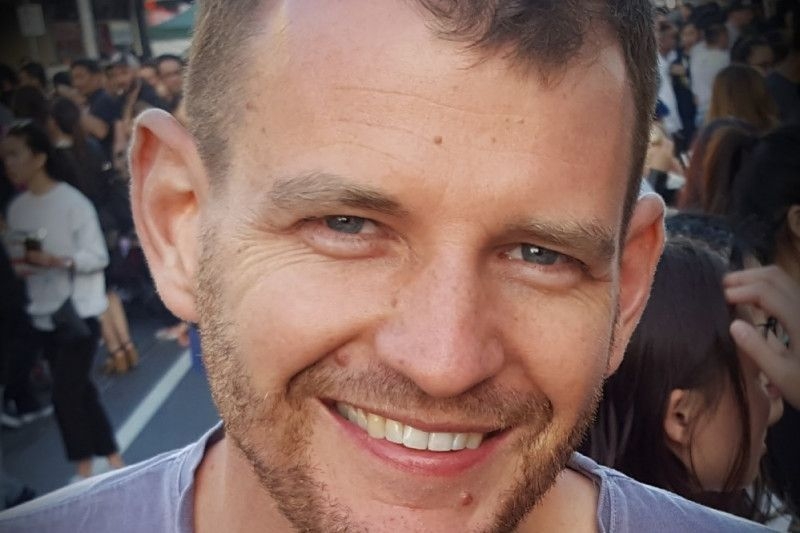 Ben lived with brain cancer for 6 years, and sadly passed away earlier this year.

Ben was highly regarded in the community and will be greatly missed by many. He was a choral conductor and a freelance singing leader working with community groups in Melbourne.

Ben was initially diagnosed with astrocytoma grade 2/3, which evolved into an aggressive form of brain tumour called Glioblastoma. In the last twenty years, unfortunately there have been little advances in treatment of this disease, with overall survival rates being improved by only a few of months. Ben was able to marry the love of his life, Khang in February this year and Khang is determined to see Ben's wish come to fruition.

"Firstly, our utmost gratitude to all who have donated thus far, your generosity knows no bounds. Unfortunately brain cancer doesn't attract the funding that it should attract. Brain cancer affects young people disproportionately and we want to support St Vincent's in helping to find a cure." said Khang

The research St Vincent's is conducting is to try and understand why 15-20% of people survive Glioblastoma for much longer. They want to work out what is different about these people's tumours and why they live longer. Only 5% of cancer research goes to brain cancer and it was Ben's wish to find a cure for brain cancer.

Please support Ben's wish and help us fund vital research into brain cancer.