Event Details
St Vincent's Hospital Fun Run is a fun community event for people who want to support the vital work of St Vincent's Hospital.
All levels of fitness are welcome; you can walk or run for 3km, 6km and 9km as individual or a team. Why not register today and get involved in the fun, all while raising funds to help save patient lives.
Date: Sunday 15 April 2018
Time: 9.30am
Venue: Princes Park, Carlton North
Tickets: Available on the day
How to get there
The main event area is located at Princes Park Lawn 3, Royal Parade near Levers Street/Royal Parade.
Limited parking is available on the adjacent streets to the Park, so we recommend you take public transport to the event. You can take:
Tram #19 (from Elizabeth Street along Royal Parade to Stop 15); Or
Tram #1 (to Melbourne Cemetery and walk a few hundred metres West.)
Visit Public Transport Victoria to plan your journey in advance.
Run or walk. Wheelchair, pram or stroller welcome!
3km - Enjoy one lap of Princes Park course. A great event choice for all beginners.
6km - This is the most popular distance.
10km (Run only) - Try for your personal best time on the 3 lap course.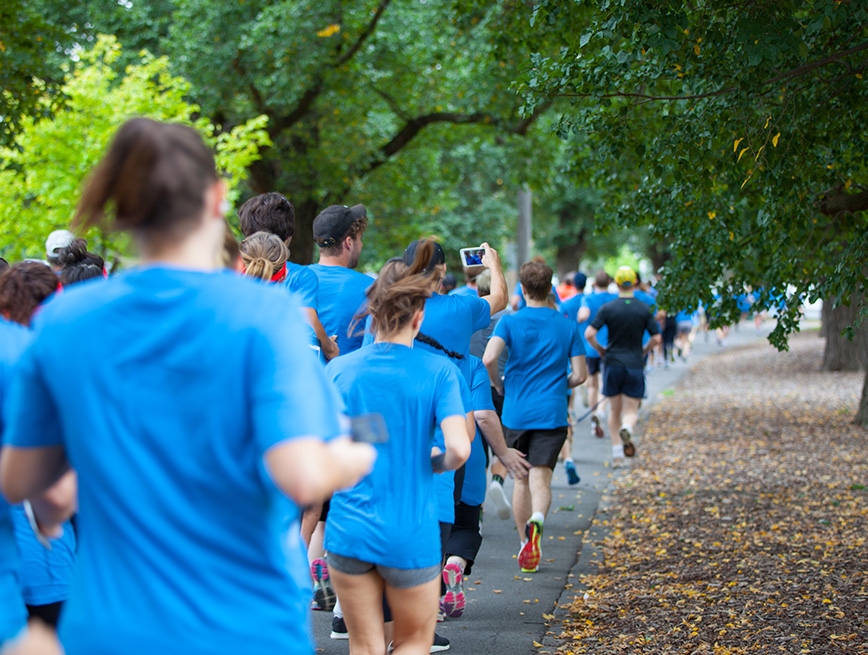 Concession (ID required)

On the Day
$35
8.30am - 9.30am
Adult

On the Day
$45
8.30am - 9.30am
Children under 16 years FREE!