St Vincent's Foundation Webinar Series
The St Vincent's Foundation Webinar Series covers a wide range of health topics, presented by a St Vincent's Hospital specialists and external guest speakers.
Each webinar will include a Q&A session, giving you the opportunity to discover everything you want to know about each topic.
How to Protect and Enhance your Eyesight
Date: Wednesday 30th June 2021 at 12 noon
Presentation Summary
St Vincent's Private Hospital East Melbourne's Glaucoma specialist, Associate Professor Michael Coote, will cover the three key conditions that can lead to vision loss in people over 55.
He'll provide insights into why it's so important to get your eyes checked. What to expect from glasses and what happens to your eyes as you age?
Learn about the development of a device that will revolutionise the treatment of glaucoma. This progressive eye condition that can cause blindness, affects over 300,000 Australians.
Plus hear from Channel Seven Newsreader, Mike Amor, about his fight to save his eyesight.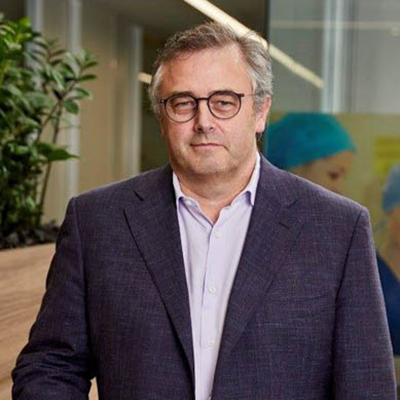 Associate Professor Andrew Coote
Presenter: Associate Professor Michael Coote
Michael is a glaucoma specialist at St Vincent's Private Hospital East Melbourne. He is a senior glaucoma consultant at the Royal Victorian Eye and Ear Hospital Melbourne and is the previous Clinical Director of Ophthalmology. He is the managing partner of Melbourne Eye Specialists, an academic private practice in Melbourne specialising in Glaucoma management. He is also a Board Director of St Vincent's Health Australia. He is on the Board of ACMD and he chairs the Board sub-committee in Research and Education and is a member of the Board Quality Committee.

Michael is an active researcher, mainly in the area of glaucoma surgery and is the Chairman and co-founder of a start-up developing glaucoma surgery innovations. He has developed the CERA model of bleb porosity testing which can be used to test key components of glaucoma surgery and implant design. He is currently on the Executive team of the International Society for Glaucoma Surgery and was the program chair for the September 2018 International Congress in Glaucoma Surgery in Montreal.
Duration: Approx. 45 min presentation followed by 15 min question and answer session.
Registration: Please click the register button above, right.