The generous support of individuals, community groups and businesses enables the Foundation to purchase new medical equipment, drive innovation and research, improve patient health care and educate our new generation of clinicians.
Who

we help



St Vincent's Hospital Melbourne provides the very best in patient care to people from all walks of life, especially those in need. St Vincent's is known as the people's hospital, treating more than 57,000 patients a year.
Why

St Vincent's Hospital?

St Vincent's has long been a leader in medical treatment in Australia – in the 1960's we established Australia's first Intensive Care Unit, in 2011 we performed the first hand transplant and in 2014 we utilised 3D printing technology to build a new heel to replace a cancerous bone.
Our vision is to continue leading the way but also to continue caring for the Victorian community. We're on a mission - someone has to be! We need your help and support to continue our vision for the next 125 years.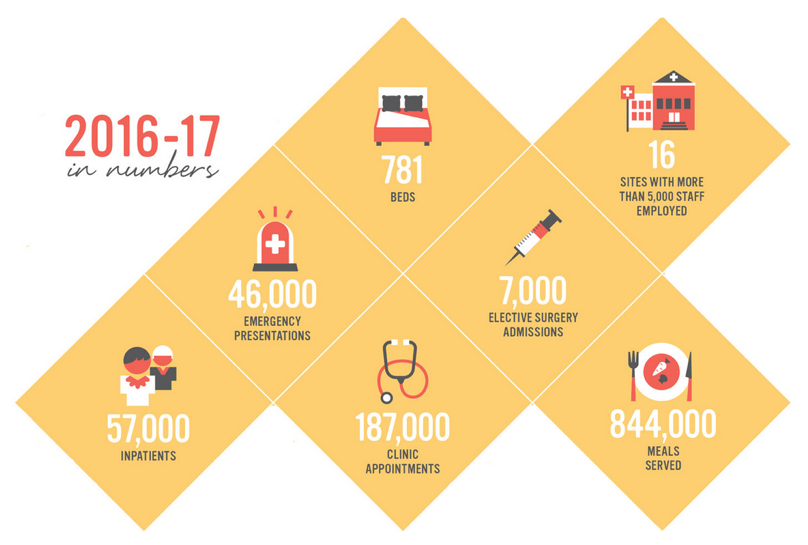 What

we've funded

$41,000
was fundraised to purchase one of the first cooling caps, available in Victorian public hospitals
$48,894
raised went to purchasing an ICU Cooling Mattress System
$52,000
raised at the Annual 2017 Sisterhood Charity Luncheon for St Vincent's Recovery and Support Program
$31,000
will fund a new clinical research centre for cancer. Saving more lives through the integration of research and patient care.
$114,231
towards a world first clinical trial in Neuroscience treatment
$123,881
to purchase a new Transoesophageal Echocardiogram Cardiac Machine
St Vincent's Hospital Melbourne, Fitzroy

St Vincent's Hospital is a tertiary public healthcare service. It provides a range of services, including acute medical and surgical services, emergency and critical care, aged care, diagnostics, rehabilitation, allied health, mental health, palliative care and residential care. We work with a vast network of collaborative partners to deliver high quality treatment, teaching, education and research. We have more than 5,000 staff and 880 beds in daily use across our services.

Caritas Christi Hospice, Kew

Caritas Christi Hospice is part of the Palliative Care Services of St Vincent's Hospital Melbourne. Caritas Christi was founded by the Sisters of Charity in 1938. It was the first inpatient palliative care facility in Victoria. It provides Palliative Care Services, Caritas Christi Hospice, BETRS, Aged Day Care, Artist in Residence and the Centre for Palliative Care.