Seventeen members of St Vincent's Hospital Melbourne's Pharmacy Team are taking part in Run Melbourne on 24 July to support St Vincent's.
The 'Drug Runners' Team Captain and Director of Pharmacy, Andrew Cording, sent an email to his team to encourage them to take part. The uptake was impressive! Of the 17 team members, many of whom are interns and junior pharmacists, just a few have done Run Melbourne before.
Andrew, who describes himself as a 'hack runner' but a better description may be an enthusiast, has not only competed in Run Melbourne a few times but also participated in the St Vincent's Scrubs Runs that finished up in 2017.
Andrew was inspired to get the team together for a number of reasons. "The last couple of years have been challenging because of COVID. Exercise is not only good for your physical health, there is also an overwhelming body of evidence showing benefits to your mental health".
"I really like the social and team bonding aspect of getting a group together to take part in Run Melbourne. And of course, the added bonus is that we're raising money for
St Vincent's."
The team have a secret weapon in their ranks, former Olympic and Commonwealth Games runner, Madeline Heiner. Unfortunately, Madeline has to work on the day of the event, but she has shared some valuable running tips with the team and will be cheering them on from afar.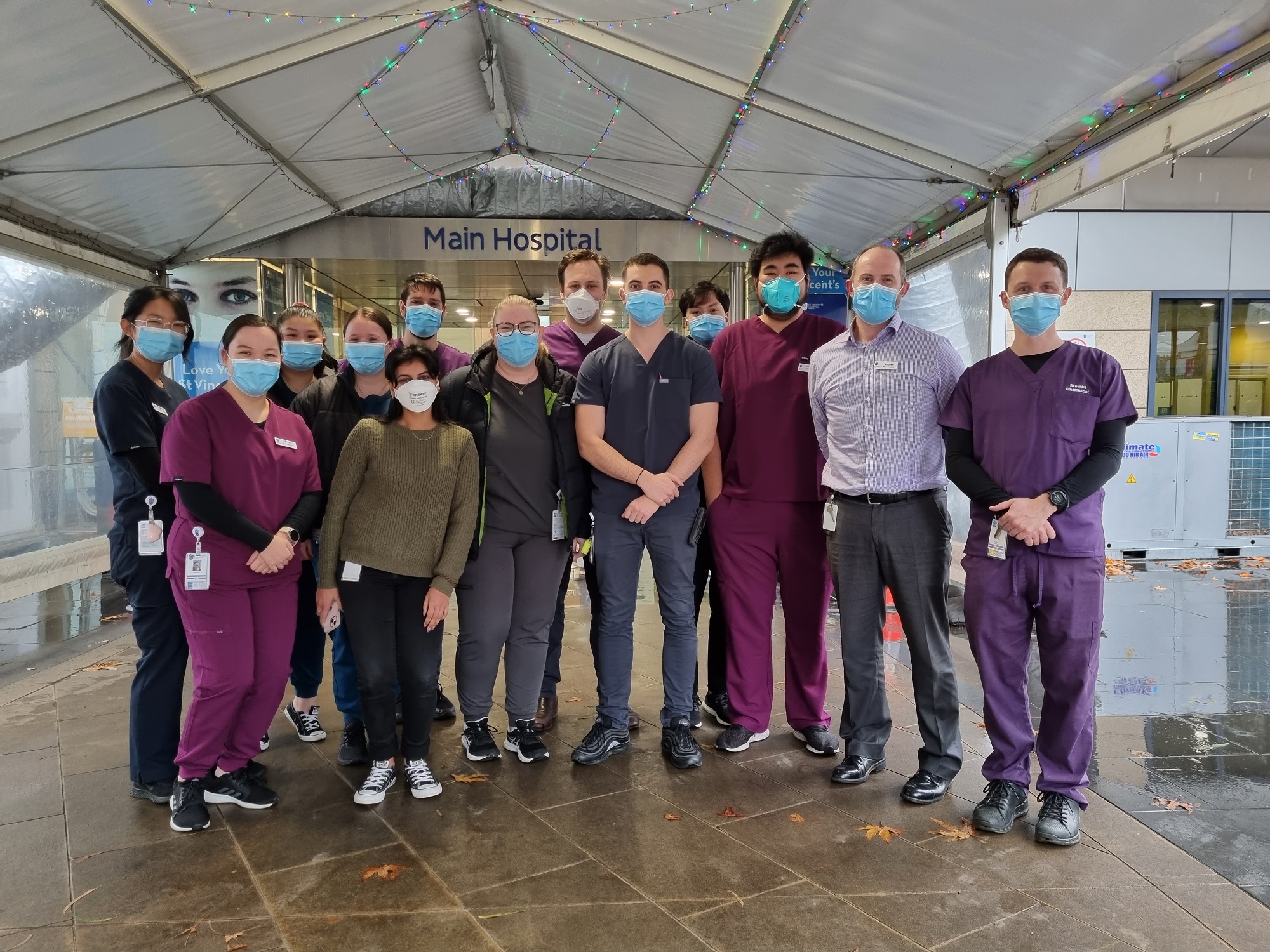 Andrew and his colleague Michael are both taking on the half marathon. The rest of the group will do the 5km event.
After being a staff member at St Vincent's for over a decade, Andrew says there are so many things he loves about his workplace.
"The mission, values and culture of St Vincent's are second to none. Everyone works together to help and support each other and provide top-level care to our patients. Of all the health services I've worked at, St Vincent's is undoubtedly my favourite. I feel very blessed to work at St Vincent's; I couldn't wish to work in a better team.
"These are all reasons why we wanted to represent St Vincent's at Run Melbourne and to raise funds for the hospital."
The team have set themselves a $1,000 target.
Click here to support the 'Drug Runners' team.