Ways to be Involved
There are many ways to be involved with St Vincent's Foundation.
Come along and join us for fun, interesting and worthwhile events to support the good work of the St Vincent's Hospitals. This includes regular health-focussed Webinars featuring some our most distinguished clinicians. Click right to see a list of the upcoming events.
The St Vincent's Foundation Webinar Series provides you with a range of St Vincent's Hospital specialists and external guest speakers who will present topics focused on their area of expertise.
Each webinar will include a Q&A session, giving you the opportunity to discover everything you want to know about each topic.
The Sisterhood of St Vincent's is a network of dedicated women supporting women's health issues and women in health, science and engineering. This group of dedicated and driven women inspire each other and those around them to raise funds for St Vincent's hospitals and research programs.
2021 will make way for an exciting new chapter for the Aikenhead building. The building will be demolished around April this year. Taking its place will be Australia's first biomedical engineering centre, ACMD.
You can set up your own fundraising page to support St Vincent's Hospitals. First you will need to set up an account, then you can begin to design the page and promote it to your colleagues, friends and family. Donors with be receipted via email, and funds will be deposited with the St Vincent's Foundation. We will work with you to ensure the donations are allocated to directly support the area of your interest.
Our survey will only take a few minutes to complete but the value of your responses will last much longer. Your feedback will help us to have a better understanding of what is important to you. It will also help us understand how best to reach out to other generous people who share your commitment in transforming the lives of sick patients.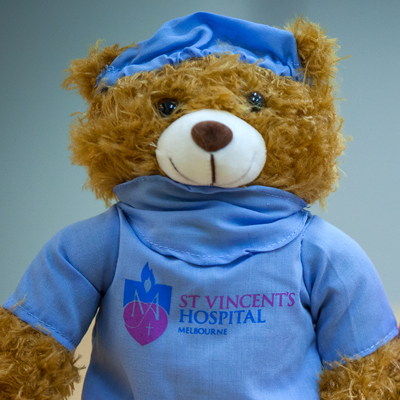 St Vincent's has recently launched its Love Your St Vincent's campaign, celebrating our nurses, doctors, staff and volunteers working across St Vincent's Hospitals. Please take a moment to share what you love about your St Vincent's.