We are so grateful for the overwhelming support all of our Family of Supporters have shown to St Vincent's Hospital Melbourne over the last financial year.
It is truly heart-warming to see the incredible outpouring of kindness, love and generosity shown to our great Hospital from our kind and generous supporters.
Donations have enabled us to purchase life-saving medical equipment, expand and extend our clinical work and to reach out to our most vulnerable people during this unprecedented time.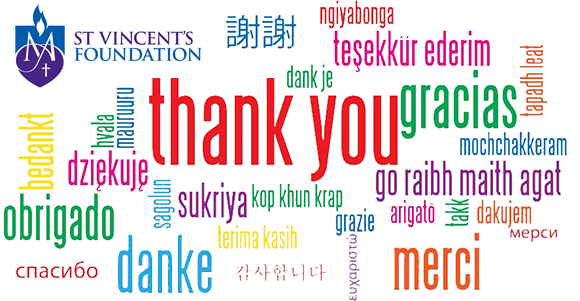 None of these achievements would have been possible without our Family of Supporters. Thank you.
Once again, on behalf of our dedicated staff, patients and their families we thank everyone who has supported St Vincent's in the past 12 months.