Thanks to the generous support from our corporate partners, St Vincent's Hospital has been able to purchase state-of-the-art Halo masks for our frontline staff.
Halo masks provide a high level of protection for frontline workers who have struggled to find suitable, fitted N95 face masks, which are essential when treating patients with respiratory or infectious diseases.
Head Contractor Kane Constructions, together with their network of subcontractors on the St Vincent's on the Park project raised $58,500 for the Halo masks.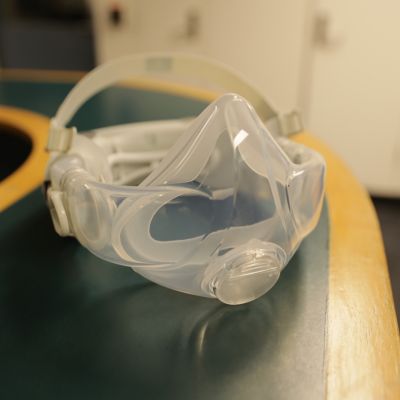 Generous donations were made by Kane Constructions, A G Coombs Group, Anova Electrical, Rauland Australia, Wilson Plumbing and Drainage, STE Advantage and Coplan Interiors.
Local businesses and corporate organisations play an important role in the care our hospital is able to provide. Discover the many ways your organisation can partner with St Vincent's:
https://www.stvfoundation.org.au/get-involved/corporate-partnerships