The Biofab Lab within The Aikenhead Centre for Medical Discovery (ACMD) is Australia's first robotics and biomedical engineering centre, embedded within a hospital.
Here, researchers, clinicians, engineers and industry partners are working to build biological structures such as cartilage, muscle, bone, nerves and organs: almost anything that requires repair through disease and physical trauma.
Most recently, the team have been turning their skills towards addressing the personal protective equipment (PPE) shortages by printing 3D face shields for medical workers.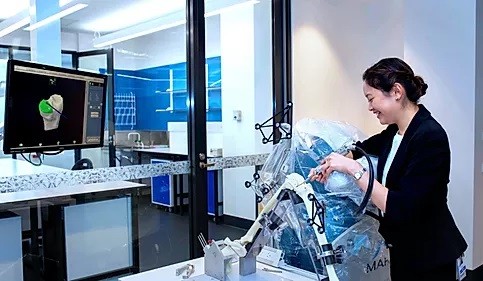 The team are keen to continue supporting the needs clinicians may have as a result of Covid-19.
Are you a St Vincent's Hospital clinician?
Do you have a problem or shortage related to the COVID-19 pandemic?
Click here to submit your Covid-19 request.