St Vincent's Foundation Team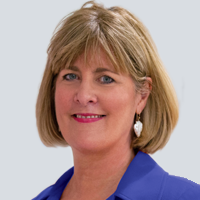 Lyn Amy

Chief Executive Officer
Prior to this, Lyn was Head of Engagement and Philanthropy at the Murdoch Children's Research Institute and at The Brotherhood of St Laurence.
Lyn spent 25 years in publishing where she held a range of senior management roles including the Director of Business Development at Penguin Books Australia, where she was one of the first female board members.
Lyn made the shift into philanthropy after co-authoring The Good Giving Guide, published by Penguin, inspiring more and effective giving in Australia. She founded the Hope Prize, a national writers prize celebrating courage and resilience judged by Dame Quentin Bryce, Kate Grenville and Cate Blanchet.
Lyn is a graduate of the Vincent Fairfax Ethical Leadership Fellowship at the Melbourne Business School.
Verran Boxer

Finance Manager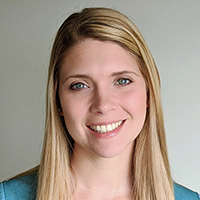 Chloe Forster

Philanthropy Advisor
Chloe started with the St Vincent's Foundation in 2016 in an event-focused role, it was this background in event management and the relationships she created with corporate partners and donors which enabled her to transition into fundraising for the Private Hospital division of the Foundation. Working across all four St Vincent's Private Hospital locations, Chloe raises funds for the extensive range of services each location provides.
"It is a joy to work for an organisation that treats its staff like family. I'm lucky enough to do something I love every day and feel like I am helping to improve the health care in our community."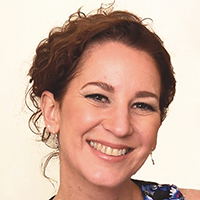 Inga Feitsma

Communications & Marketing Consultant
Inga has over 15 years of experience in PR and communications, with a proven track record of achieving highly successful campaigns across many different sectors including health, medical research, the environment, disability, aged care and mental health. Inga is responsible for crafting and creating content for the Foundation's website, social media, newsletters, events and appeals.
Phyl Halliday

Admin Volunteer
Phyl usually volunteers at the Foundation twice a week. No job is too big or too small for her. Her work includes general administrative tasks, sending mail out, and helping with fundraising events.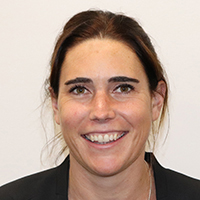 Rebecca Martin

Philanthropy Advisor
Rebecca's role involves the coordination and management of events both internally and externally. Events range from a major fundraising luncheon that raised over $80,000 to smaller internal events such as a long table dinner at Werribee Private Hospital, a cocktail event at Villa Alba and a series of donor thank you lunches at the Fitzroy campus. Rebecca also looks after external events like Run Melbourne and Dry July.
"Our events calendar is always busy. The remainder of the year is filled with exciting and engaging opportunities which I'm really looking forward to bringing to life," Rebecca said.
Marg Milne

Donor Engagement Volunteer
After retiring and having nursed for over 40 years, Marg volunteered on the Palliative floor at St Vincent's for 21 very happy and fulfilling years. After this she joined the Foundation Office when her job is to phone and thank generous people who donate to St Vincent's.
Marg says, "It is a very privileged role, where I hear so many special stories from donors, as to why they support our hospital, and many of their stories simply warm my heart. I am a most grateful and happy volunteer!"
Robert Nash

Senior Manager - Philanthropy and Marketing
Robert's main task is to provide database support to all of the Foundation team members, in respect to capturing accurate data about our donors and donations, and ensuring we can effectively report on and analyse our good work. Robert also enjoys managing the Foundation's websites and email marketing.
Mary Pearce

Philanthropy Consultant
Richard Prentice

Senior Philanthropy Manager
Richard assists St Vincent's Departments and staff with securing funds for research, equipment or clinical projects from Philanthropic/Charitable Trust and Foundations. This includes identifying funding sources, preparing applications, proofing/editing, administration of grant funding and writing funding reports.
Richard Thayer

Corporate & Community Partnerships Manager
Richard works across a number of fundraising areas, including Corporate and Community Partnerships. Richard says, "The best part of my role is meeting and hearing patients' stories and about the kind and compassionate care our staff provide. Having worked for a number of health services, I can say there is something very special about the staff at St Vincent's."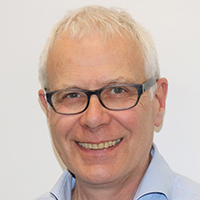 Jeff Topp

Campaign Advisor
St Vincent's is creating a major centre for bio-engineering research and application (ACMD) to be located on the site of the former nurses' home in Fitzroy. At the same time, redevelopment of the Caritas Christi Hospice in Kew is taking place to help those requiring palliative care. Jeff is supporting these fundraising campaigns.