Sue Parkes is a philanthropy executive with extensive experience in the health and community service sectors. She has worked in leadership roles developing and leading fundraising and marketing strategies, community development programs and strategies for corporate, philanthropic and donor engagement in both the community services sector and the health sector.

She has worked for some of Australia's leading not-for-profit organisations including Vision Australia, Melbourne City Mission and Cabrini Health.

Health philanthropy has become Sue's passion after nearly seven years at Cabrini developing a grateful patient program focusing on physician led philanthropy. This strategy spearheaded the capital campaign at Cabrini which raised $40M for the Gandel Wing.

Sue believes that the care of our donors is part of St Vincent's culture of care and an extension of the way in which we care for our patients.


Capital Campaign Director


Cameron is the Capital Campaign Director for the St Vincent's Private Hospital Fitzroy redevelopment project.
Cameron has more than 25 years of experience in the Australian non-profit sector. He has worked across several fields, including healthcare, corporate and government relations, and social justice.
He was a member of the Capital Campaign Advisory Committee working on the Gandel Wing Capital Campaign.
Capital Campaign Director


Melina is the Capital Campaign Director for the Aikenhead Centre of Medical Discovery (ACMD). She is driven by her passion for enabling partnerships that foster positive change. She feels privileged to be working in a field where she engages with likeminded, individuals and organisations to achieve the impact they seek.
Head of Trusts and foundation

Richard assists St Vincent's Departments and staff with securing funds for research, equipment or clinical projects from Philanthropic/Charitable Trust and Foundations. This includes identifying funding sources, preparing applications, proofing/editing, administration of grant funding and writing funding reports.
Financial Manager

Verran distributes financial resources for the Foundation. He is responsible for budget planning, and supports the team by offering insights and financial advices. Verran also provides financial reports related to budgets, account payables, account receivables, expenses and more.
Office Manager

Emily is often the first point of contact for the Foundation and is responsible for the coordination & administration of the day-to-day operations of the Foundation office. She works closely with all members of our Foundation team and across the full scope of fundraising endeavours at the Foundation.
Communications Consultant

Inga is the Foundation's stoyrteller. Using her background as a journalist, she is responsible for interviewing patients, donors and staff to craft story content for the Foundation's website, newsletters, events, brochures and appeals.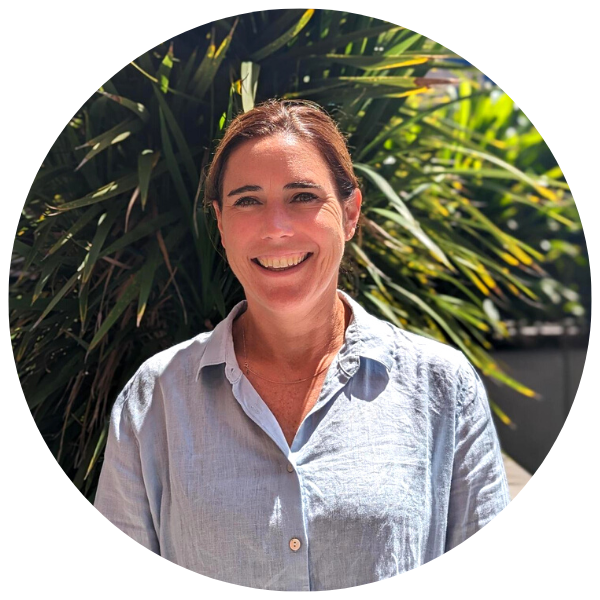 Event Manager

Rebecca's role involves the coordination and management of events both internally and externally. Rebecca works closely with the team and external stakeholders to create the best event experience. She is passionate about creating memorable events that leave a lasting impression.
Database & Insights Manager

Robert's main role is to provide database support to all of the Foundation team members, in respect to capturing accurate data about our donors and donations, and ensuring we can effectively report on and analyse our good work
Gifts in Wills Manager

Ralf is responsible for overseeing a supporter focused Gifts in Wills program. This involves developing and implementing integrated strategies designed to increase visibility of Gifts in Wills across St Vincent's, encourage others to consider leaving a Gift in their Will and steward the relationship with our amazing supporters.
Corporate & Community Partnerships Manager

Richard works across a number of fundraising areas, including Corporate and Community Partnerships. He said the best part of his role is meeting and hearing patients' stories and about the kind and compassionate care our staff provide.
Philanthropy Executive

Jeff seeks to nurture the relationships St Vincent's has developed with its many donors and supporters across all its activities - hospital and patient treatment, homelessness, Aboriginal health, palliative and aged care, rehabilitation and mental health.
Philanthropy Coordinator

Robyn brings more than 20 years fundraising and project administration experience to her role of Philanthropy Coordinator. She has worked in philanthropy and donor support roles for leading non-profit organisations. Robyn supports the full range of St Vincent's Foundation's fundraising initiatives.
Admin Volunteer

No job is too big or too small for the amazing Phyl. Her work includes general administrative tasks, sending mail out, and helping with fundraising events.
Donor Engagement Volunteer

After retiring and having nursed for over 40 years, we feel so special to have Marg join our team as a volunteer. She has the most wonderful task in thanking our donors for their generous contribution to St Vincent's.