After a three-year hiatus, the St Vincent's Nursing Alumni event made a triumphant return. 234 guests gathered at the Park Hyatt for a relaxing afternoon of catching up with old friends and making new ones.
St Vincent's Nursing Alumni President, Clare Dyer said the energy in the room was electric! "Everyone was clearly there to have fun, enjoy being together and even to indulge in a bit of friendly gossip.
"Nurses tend to have a very special bond, across all ages and walks of life. You never hear anyone complain and they always support each other through the good times and the tough times. One thing to never forget is that behind every health story there is a nurse.
"It was so wonderful that this event was finally able to return. It gave everyone the chance to relax, catch up and let their hair down."
The purpose of the lunch is not only to bring everyone together, but to also raise money for nursing scholarships. Through donations, raffles and the purchase of an Aikenhead Building brick this year's event raised a phenomenal $17,000. Clare said, "We are so grateful to everyone who contributed. Even people who couldn't come to the event made donations that made a difference."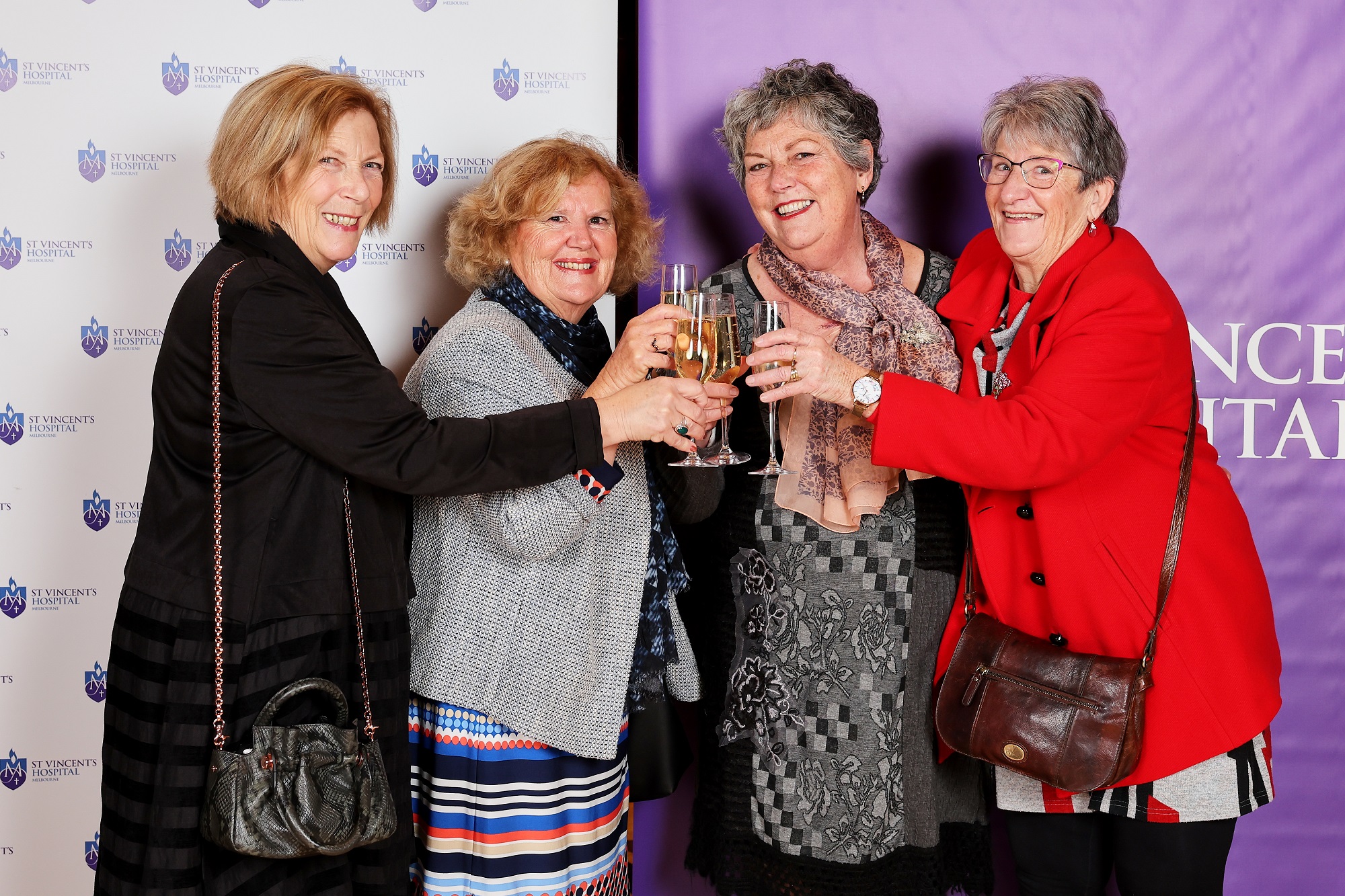 Patricia O'Rourke, CEO, St Vincent's Hospitals was delighted to be able to attend the event. "I started out my career in health as a St Vincent's trainee and then as a registered nurse. It's a role that will always remain close to my heart and it was great to catch up with my training colleagues and the wider St Vincent's community, such a special event to many."
The SVNA Nursing Alumni are keen for new members to join. There is no cost to become a member. Membership is open to:
nursing graduates
enrolled, endorsed and registered nurse employees (current and past) from St Vincent`s Health across all facilities
and others invited by the St Vincent's Nurses Alumni Committee Executive to participate
The committee executive may also award other parties who have made a direct and outstanding contribution to the alumni`s objectives, an adjunct membership.
To become a SVNA Member email stvsnursesalumni@gmail.com
"I am so proud to be a part of the St Vincent's nurse family. We hope more people will join us to become a part of this unique community," Clare said.