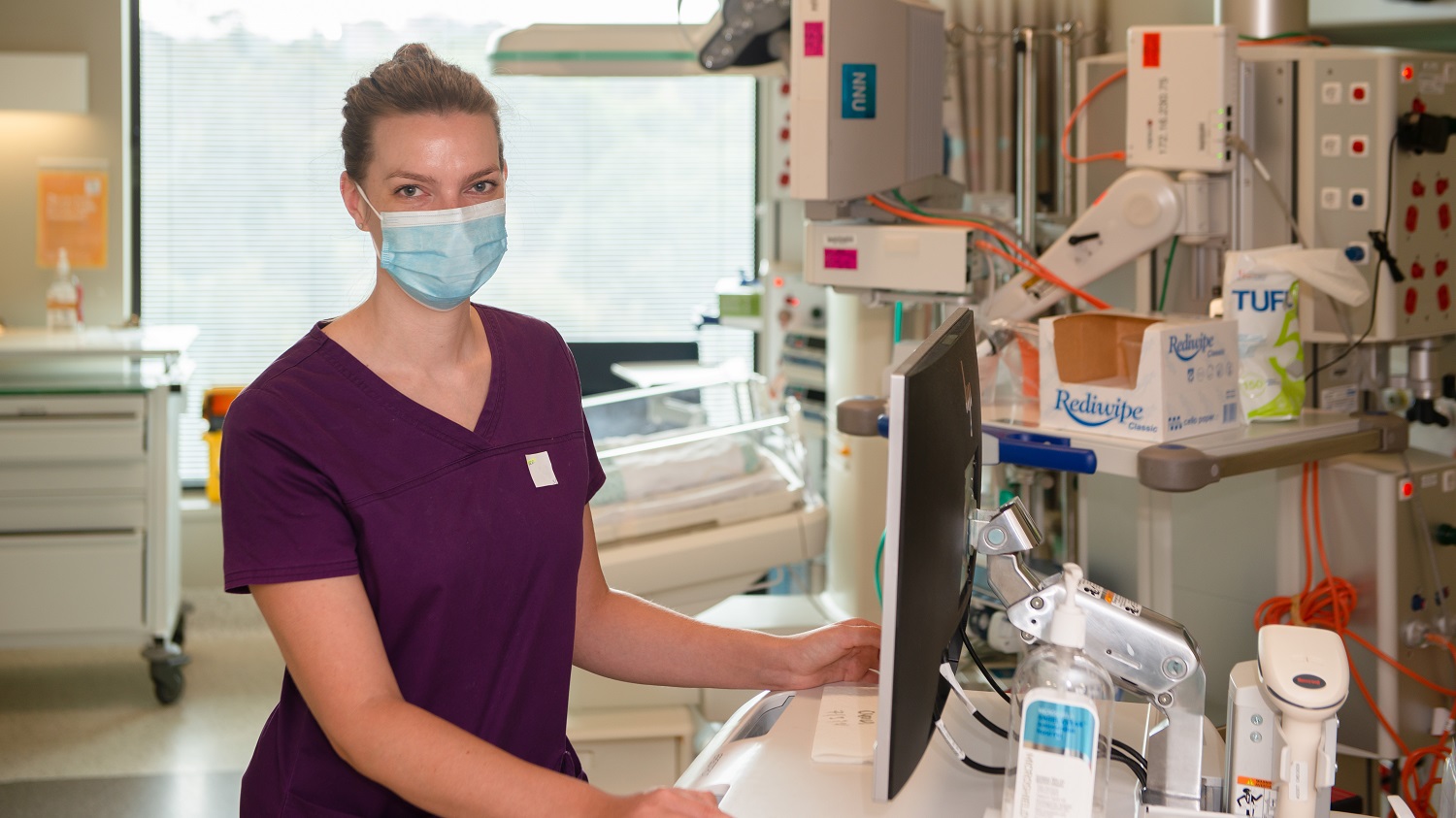 Melbourne nurse Claire Hartmann (pictured above). Photo supplied by The Royal Children's Hospital
Claire Hartmann has been a nurse for eight years. As part of her rotations she spent time working in the Emergency Department, and, for the past four years, has been based in the Neonatal Intensive Care Unit at The Royal Children's Hospital.
"While I was working in Emergency I came up with a new way of doing dressings for partial finger amputations, so they were less painful for the patient and more efficient for the medical team," Claire recalls.
Her curiosity to search out ways to improve medical treatments eventually saw Claire decide to study biomedical engineering part-time at RMIT University.
Through her studies, she secured a three-month internship with ACMD – a biomedical research centre, based at St Vincent's Hospital Melbourne.
The Experience
The experience has provided her with a unique chance to work with various PhD students on their research projects, predominantly focused around tissue engineering.
As a nurse, Claire understands the importance of delivering good medical care and support to her patients.
As a biomedical engineering student she also understands the importance of investigating new techniques and bold approaches, particularly around care for patients with complex and chronic health conditions.
"I am the kind of person who has always been interested in what goes wrong in the body, why you are getting certain symptoms when you have a particular condition and what can be done better in terms of treatment to improve the health outcomes," says Claire.
She found her medical and engineering skills came together very naturally at ACMD, where the work environment fosters a collaborative way of thinking around medical research, innovation and application.
"Because of my nursing background, and understanding of how the medical world functions, as well as having worked with equipment that is not so user-friendly, I am able to offer a strong perspective on how things can work in the real world outside the lab and help trouble-shoot early on, so the proposed research solutions will be more effective," explains Claire.
Her multidisciplinary mindset is something ACMD hopes to encourage in others to enable greater success at translating research into everyday clinical practice.
Valuable Learnings
As part of her internship, Claire was charged with developing a research experiment based around a method for building vascular structures, proposed by another member of the research team. Although her lab time was interrupted by COVID-19 restrictions, she was fortunate to be able to return to on-site earlier this year to complete the task.
"I have learnt so much about the research process and the steps involved, from the birth of an idea to putting a proposal together, and how drawing on different skillsets to resolve problems is so valuable – something they do really well at ACMD," says Claire.
For more information about ACMD and its ground-breaking research projects visit www.acmd.org.au
Would you like to support our innovative research projects?