Damage and loss of skin is a major challenge and a burden on health care. A team at St Vincent's Hospital Melbourne is working on an exciting research project that's looking at a variety of 3D printing techniques to create artificial skin to treat trauma and burn victims.
Associate Professor Chris Baker is the dermatology research lead in a clinical and science collaboration between St Vincent's, the University of Melbourne and University of Wollongong. The project, funded by a grant from The F&E Bauer Foundation,* aims to create 'bioinks' that can be used by a 3D printer to create artificial materials that have similar properties to skin and key elements such as collagen and elastin.
"While there are other centres working on skin repair, our project is special because it brings together the science of artificial materials and clinical medicine," A/Prof Baker said.
There are a lot of exciting directions this research can potentially take. One is to try to create an artificial skin that can be produced quickly and in large quantities. This could be used to treat trauma or burn victims and aid recovery after major operations; with the potential to utilise the patient's own stem cells.
The team are also looking at the skin component required to 3D print other body parts, such as a nose or an ear.
"We're some way from being able to print artificial skin, but we are making good progress. I don't think we're far off from using this technology to create 'clever dressings' that can be used in a clinical setting to speed up healing and potentially reduce scarring," A/Prof Baker said.
You can support our innovative research projects by donating to the Aikenhead Centre for Medical Discovery.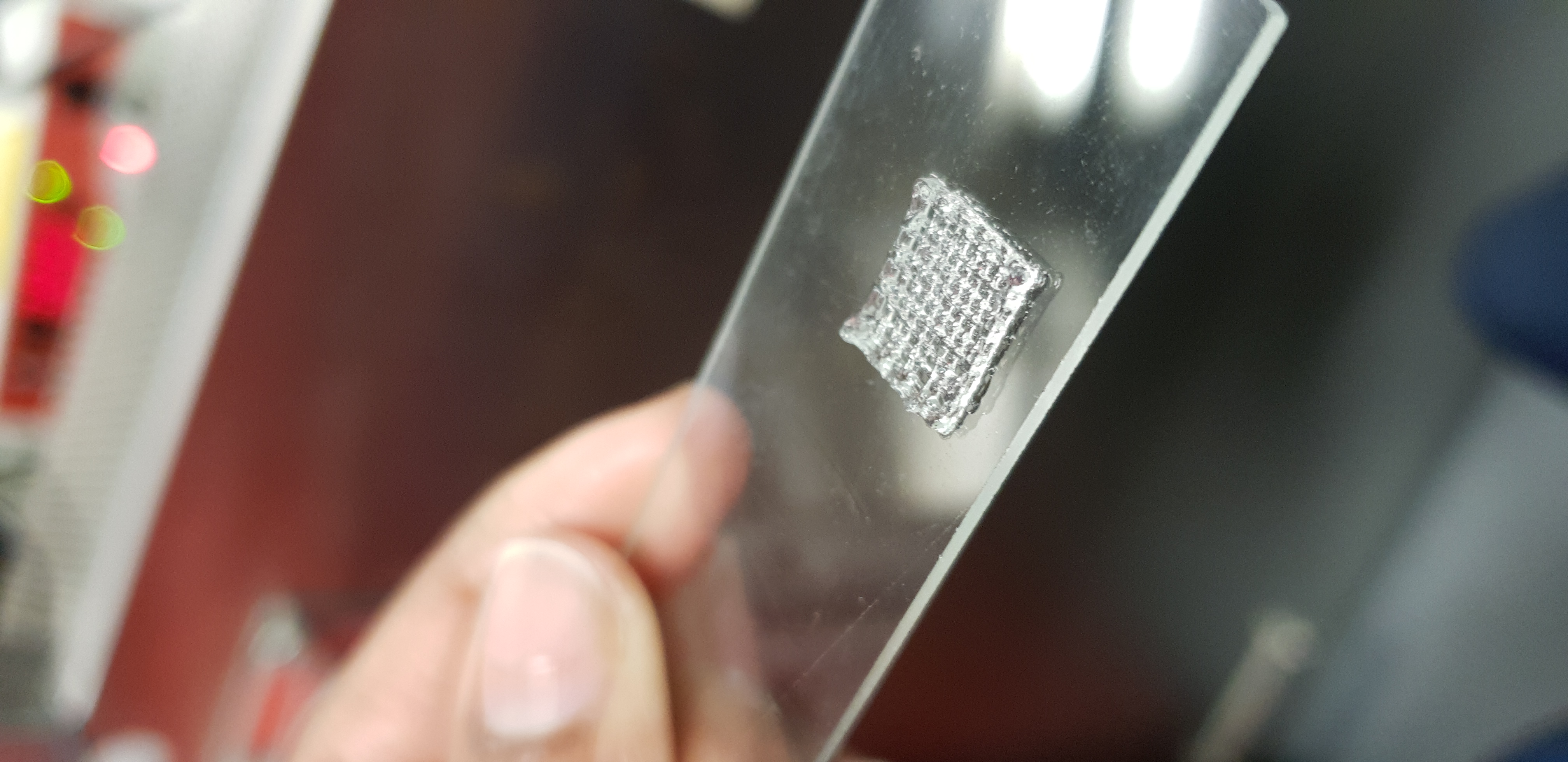 PHOTO CAPTION: A 3D printed artificial dermis