Donations to The Cottage from SONIQ and Bunnings Collingwood have helped to improve the environment and lift the spirits of staff and patients.
Established in 1995, Sister Francesca Healy Cottage or 'The Cottage', is a five-bed former worker's cottage that offers healthcare and an opportunity for people who are homeless or at risk of homelessness to recuperate after their treatment in hospital.
A brand-new TV
Patients can spend several days recuperating at The Cottage. Something as simple as a television is not only a great source of entertainment but also helps clients maintain a connection to the outside world. The old TV often struggled to hold a decent picture or would cut out completely. Now, thanks to a generous donation from St Vincent's Foundation Partner, SONIQ, residents at The Cottage have been treated to a brand-new television.

PHOTO: The Cottage Manager, Stephen Abiuso with the new TV.
The Cottage Manager, Stephen Abiuso said, "The new television makes a great addition to our lounge and communal area. It is one of the main areas where clients and staff spend time together and chat. The TV often plays an important role in breaking the ice. As well as providing great resolution, the new TV has also fixed the issue we had with not being able to watch all the channels. One feature that has been a big hit is being able to access YouTube and its free-to-air streaming channels. Our clients are enjoying being able to watch a wider variety of content."
SONIQ National Business Manager, Stephanie Ea said, "St Vincent's Foundation's commitment to improving the well-being and health of the community is something we deeply respect and support. We are honoured to have had the opportunity to support St Vincent's remarkable mission.

"The SONIQ TV donation is a small gesture compared to the tremendous impact St Vincent's has on the lives of those in need. We believe in the power of technology to bring comfort and entertainment to individuals during their time of recovery and are super happy to be able to bring some joy to the residents and patients."
A new outdoor setting
The outdoor area in The Cottage is a favourite space for both staff and their clients, providing a safe and surprisingly peaceful environment for an inner city setting. Residents have been using in-door tables and chairs to sit in their outdoor area which were not suitable, especially with Melbourne's unpredictable weather.
Stephen said, "Whenever it rains it could take days before the chairs are dry enough to be used again."
Working in collaboration with Bunnings Collingwood, the Foundation was able to obtain a new 7-piece table and chair setting for The Cottage courtyard.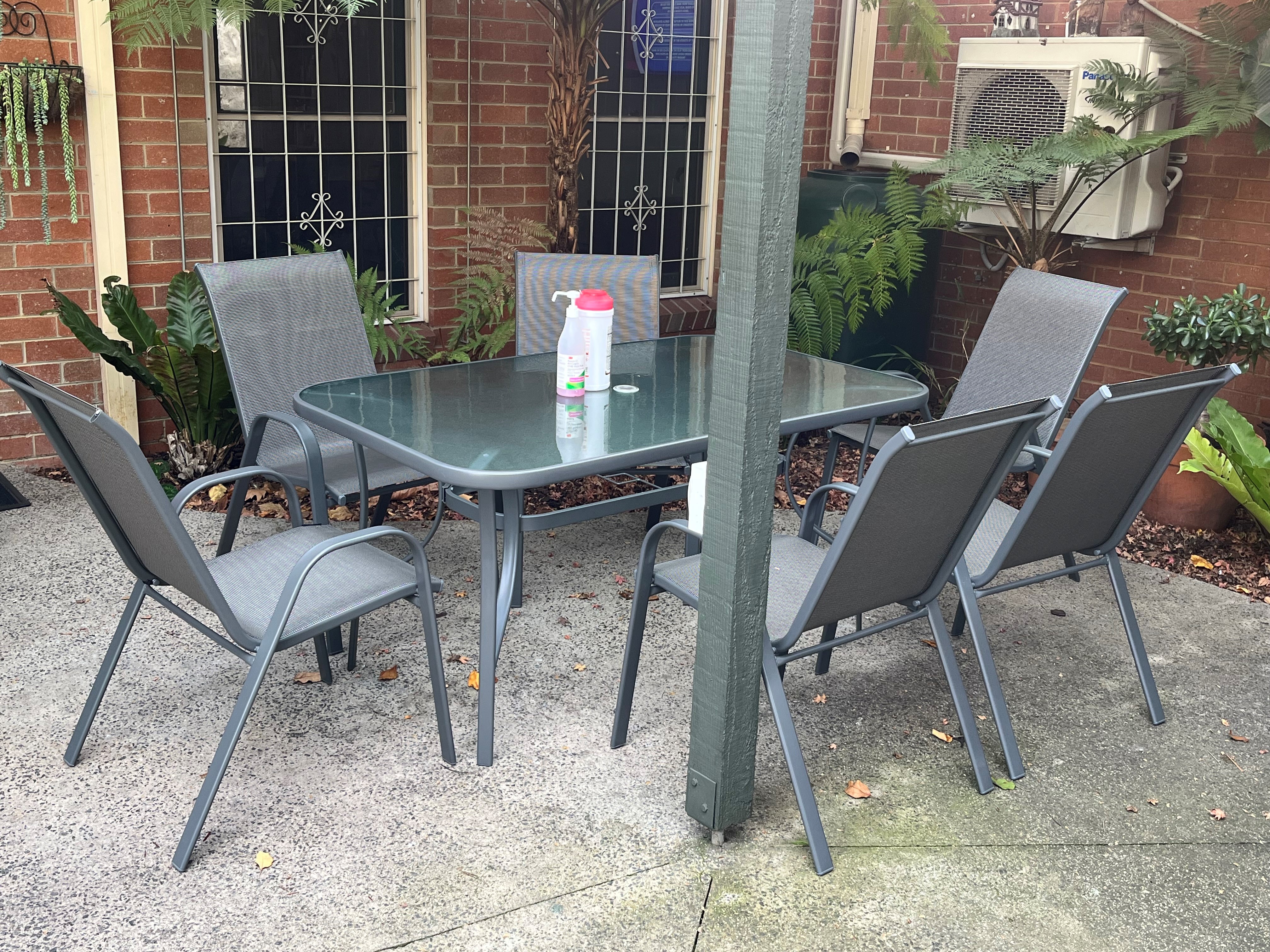 Stephen Abiuso said, "The new table and chairs are much more suitable and fit perfectly in our courtyard.
"I'd like to thank SONIQ, Bunnings Collingwood and The Foundation team for making these donations to The Cottage possible."
If your business wishes to support St Vincent's Health Foundation, please contact Richard Thayer Corporate and Community Partnerships Manager at richard.thayer@svha.org.au or call 0413 199 875.