As a theatre nurse, Lara resident, Kellie Devlin has cared for hundreds of sick people throughout her career, but she never imaged she would become one of them.
Kellie recalls a dark day in November 2017 which marked the beginning of her journey. She was enjoying her morning coffee, standing in the kitchen watching the news when all of a sudden, she said it felt like she'd been shot in the leg. "I felt an intense pain in my leg, then I lost all feeling and fell to the ground. I thought I was having a stroke!"
She called out to her then nine-year-old daughter, Daisy, who was still sleeping to call her husband who had already left for work, and an ambulance.
"By the time I arrived at the hospital, I was limping but the pain had eased significantly. I assumed it was probably a bulging disk or 'nurses back'. A routine x-ray showed a lesion in my femur."
Further tests uncovered a far more sinister reason for Kellie's leg pain…she had multiple myeloma, an incurable blood cancer.
Kellie was just two weeks from heading to Europe for a family holiday. Instead, her life became a gruelling blur of operations, stem cell transplants and chemotherapy.
"I had a nail and crossbolts put in my femur to stabilise it in Dec 2017, followed by 4 rounds of 4 weeks of chemo, then my first Stem Cell Transplant in May 2018.
These treatments eventually resulted in a period of remission. Kellie returned to work in October 2018 and life returned to normal until she relapsed in 2020. The next 12 months were harrowing. A round of chemotherapy made her so ill she ended up in coronary care.
"My collar bone broke for the first time. I had radiotherapy on it and also on two pelvic lesions. This was followed by more chemo and a second transplant on my birthday. A micro- perforation in the bowel happened during those following months. I spent a lot of the time in and out of hospital, which also included Christmas, a new low point."
After a brief period of remission, Kellie's numbers started to climb again in July 2021. It was around this time she was offered the opportunity to become a part of clinical trial at St Vincent's Hospital Melbourne.
Kellie recalls the first time she spoke to St Vincent's Haematologist, Hang Quach. "When I met Hang, I was an absolute mess. In the space of a month, the Myeloma had caused two ribs to fracture, my collar bone to fracture for a second time and my jaw had also fractured.
"Hang seemed so amazing and she was so positive. After qualifying for the trial, I spent 19 days at St Vincent's because I was still so unwell. All the staff are just fantastic. I'm now in remission again and I feel great.

"Hang has given me quality of life. If the drugs are making me sick, she tweaks them. I'm so grateful to Hang and her team, I really feel it's thanks to them that I'm alive."
Kellie's current clinical trial is scheduled to last for five years. She attends the Day Oncology every Thursday for treatment.
"Daisy who is now 13, has asked me if I will die. It's a conversation I wouldn't wish on my worst enemy. All I can do is remind her for us to focus on life. I just feel so lucky to have a wonderful husband and daughter to support me.
"I want to see my little girl grow up. Thanks to Hang and her team I now have hope. I've been given a gift – to love life."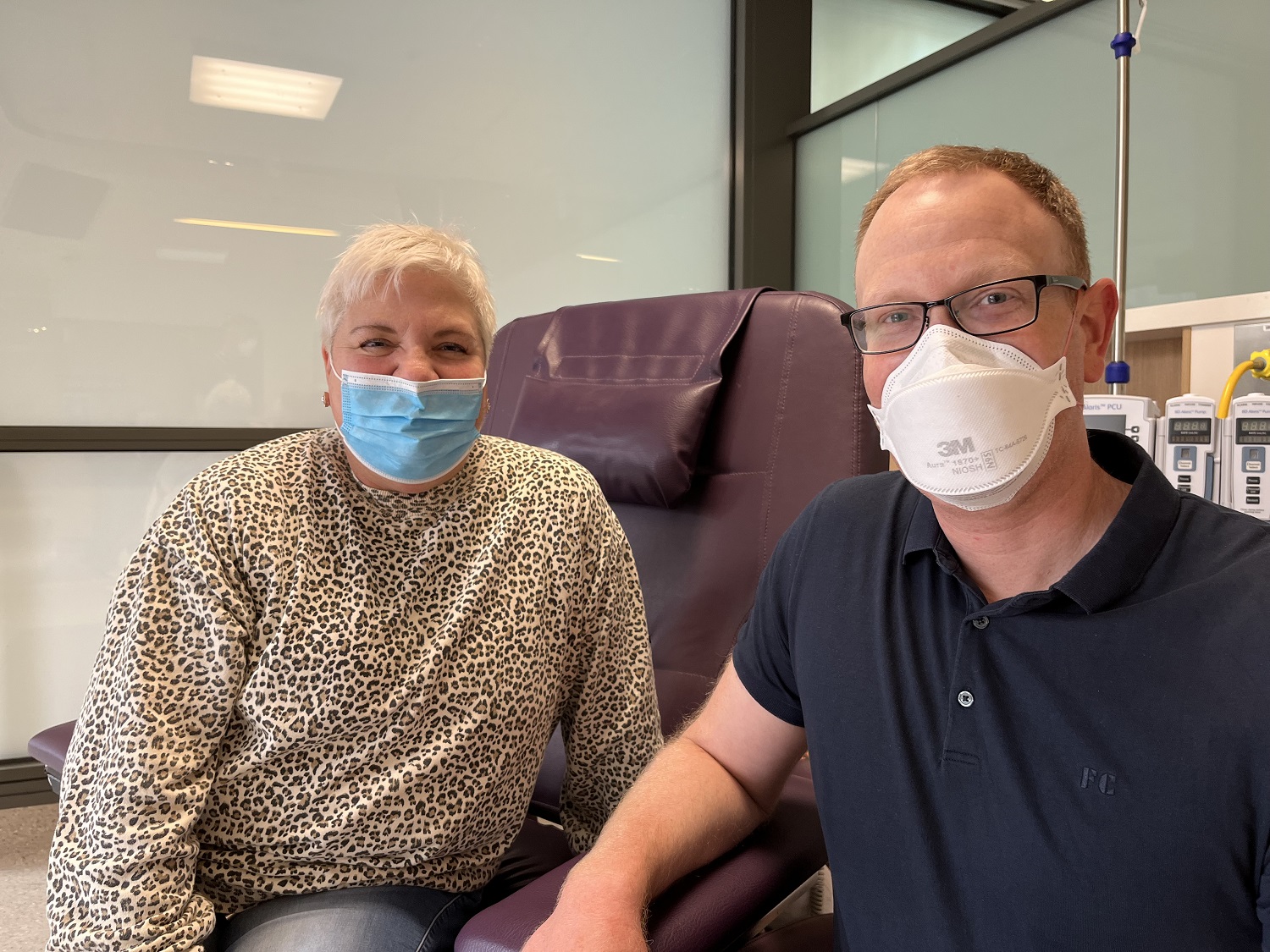 Kellie says she thinks Dry July is a terrific way to support people going through cancer. "Your mental and physical health is a gift. By taking part or donating, you would be doing something so wonderful for people who are so grateful."
This year, we are aiming to raise $65,000. These funds will go towards purchasing patient comfort items, upgrading new equipment and a much-needed refurbishment of the oncology waiting room which will create a more comfortable and welcoming area for patients and their loved ones.
Go Dry This July to support patients like Kellie being treated for Cancer at St Vincent's Hospital Melbourne.